Easy DIY Christmas Gifts
Every year around November I get swept up in the Christmas spirit. You see, it's not only wanting to be crafty, budget friendly or spending less.
Those are great reasons too, but really- it's about giving people I care about Christmas gifts that say I spent time on you.
I love getting my kids involved in making gifts for people on our list. It's so much fun for all of us! Blasting those nostalgic Christmas tunes, sipping hot chocolate and making something amazing ❤
This list has some great DIY gift ideas for all levels of crafters. Pick one that works for you!
There is something for everyone on this Ultimate List of DIY Christmas Gifts! Whether it's a friend, family member, co-worker or acquaintance.
Ultimate List Of DIY Christmas Gifts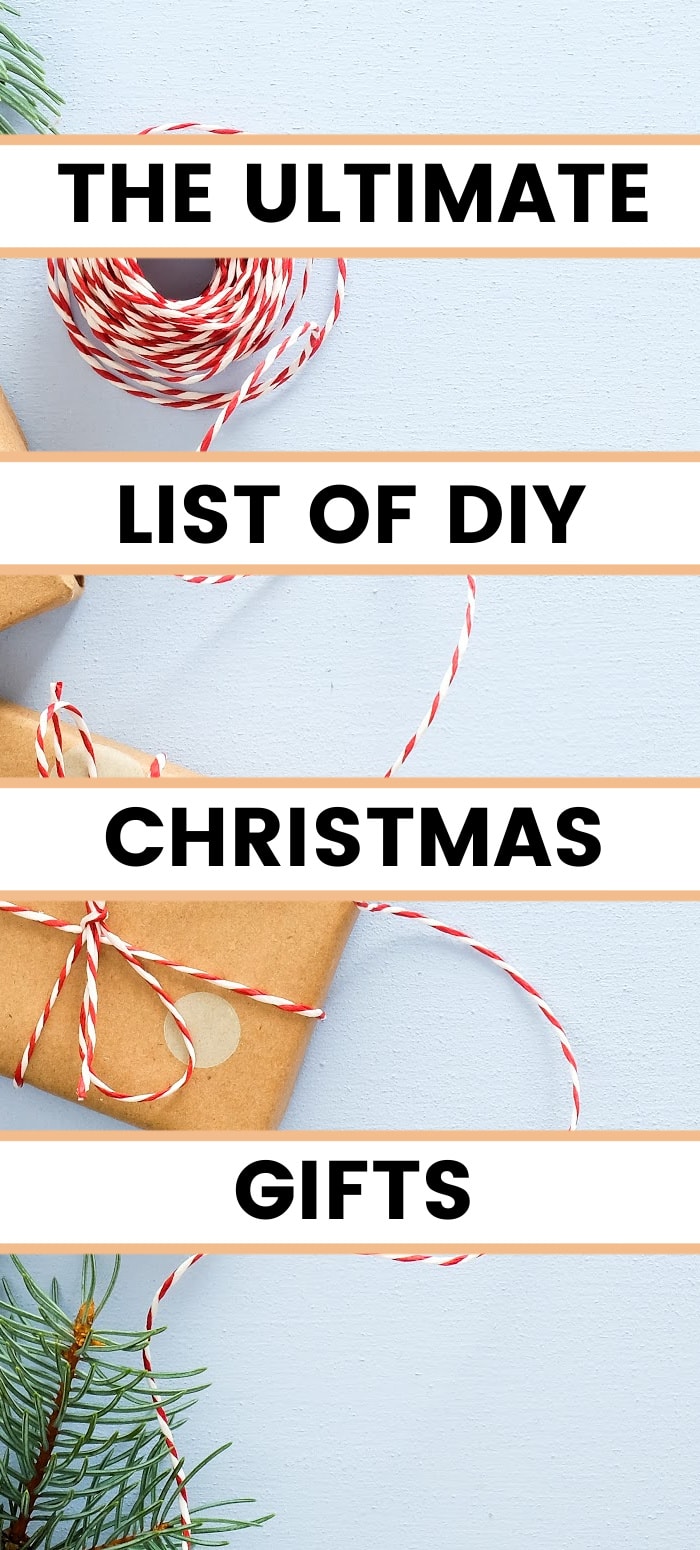 More Christmas Ideas:
Did you try anything on this list of DIY Christmas Gifts? Have any other suggestions? Let us know in the comments!